Same-Day Crowns In Myrtle Beach With CEREC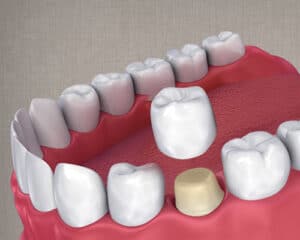 The CEREC PrimeScan and on-site milling system is designed to give you beautiful same-day dental crowns the on your first visit. By combining a state-of-the-art 3D imaging camera with an in-house crown mill gives Dr. Savage at Saint James Dentistry the ability to map, color-match, create, and place your crown right in our Surfside Beach, SC dental office. The process for creating and placing your same-day crowns is simple: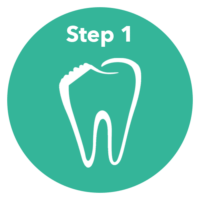 Step #1: Dental Consultation & Examination
After a dental consolation and examination, your dentist may determine the damage to your tooth requires a root canal and crown. At this point Dr. Savage will review your options and explain the benefits and convenience of same-day crowns using the CEREC system.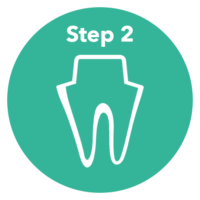 Step #2: Repair & Preparation
Your dentist will repair your tooth, such as a root canal, and ensure you are cavity-free and ready to proceed with your crown. At this point, your dentist will prepare the tooth and shape it to form the base for your new same-day crown.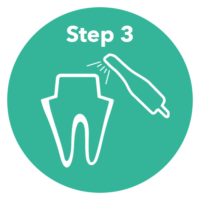 Step #3: CEREC Primescan 3D Imaging
The CEREC system uses a special camera to both take an accurate picture of the area your crown will go, as well as create a 3D computer model of your teeth. This 3D map will allow for an unparalleled level of accuracy in placing the crown. Then, your dentist will use CAD/CAM technology (computer-aided design/computer-aided manufacturing) to create design your crown, and digitally test fit.
Once your dental crown is digitally complete, your tooth color will be matched perfectly to one of hundreds of shades of ceramic crown "blanks."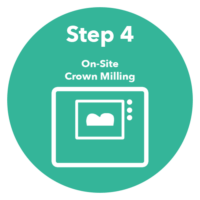 Step #4: On-Site Ceramic Dental Crown Milling
Once your new tooth is created and perfectly color matched it is sent to our on-site milling machine that will form your permanent crown right in our Surfside Beach office! Best of all, from the time we take your digital impression with the CEREC camera to the time your permanent crown is complete is just one hour.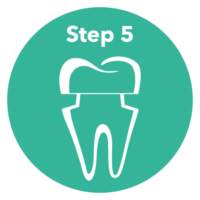 Step #5: Placing Your Custom Color-Matched Crown
The best part of the CEREC same-day dental crown system is after just an hour your new crown is ready to be placed on your prepared tooth. Thanks to the computer-aided design and color matching process the crown is put in place and only minor fitting is necessary.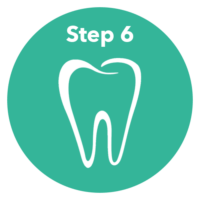 Step #6: Enjoying Your New Beautiful Smile!
That's it! In just a single visit you'll go from having a painful cavity to having a permanent crown that looks and matches your other teeth perfectly. All you have to do now is relax and be sure to brush, floss, and take care of your new crown just like any other tooth.
What Is The CEREC PrimeScan?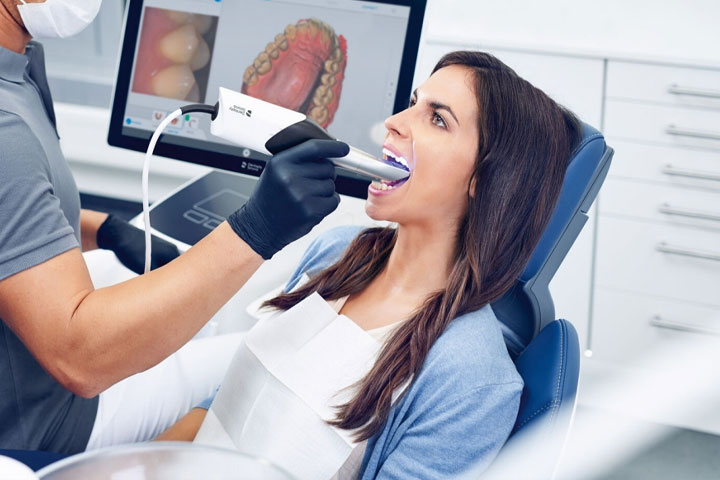 CEREC PrimeScan's revolutionary design features a completely new, ergonomic handpiece and special optics to guarantee un-surpassed intraoral access. New ColorStreaming allows continuous capture of the oral cavity as well as displaying the 3D data in full color – an industry first. Operator convenience has been greatly improved by making the system completely powder-free while retaining Sirona's high standards for precision.
Designed for Access
Slim, rounded camera tube allows easy rotation of the camera in the intraoral space. The tiny camera tip guarantees the best lens positioning anywhere in the mouth.
Color Streaming for Confidence
As the camera moves over teeth, a photorealistic image is displayed in full-color with crisp clarity and impeccable detail delivering a new level of clinical confidence.
Powder-Free for Convenience
No need to apply reflective medium makes capturing images easier and faster than ever— and with Sirona's industry-leading precision.
According to Dr. Joachim Pfeiffer, Vice President, CAD/CAM and Chief Technology Officer for Sirona Dental Systems, "The development of the CEREC PrimeScan represents a technical revolution, optimally balancing the needs of perfect operator convenience in handling, with highly precise restorative outcomes. We have achieved an elusive goal by marrying the precision of the market-leading CEREC Bluecam with unsurpassed ease of use."
CEREC PrimeScan perfectly balances all requirements for a chairside CAD/CAM camera with operator convenience while introducing another Sirona first – full color. Other new features and benefits:
Records 2D and 3D data, the first intraoral camera to do so
Captures half-arch and full-arch impressions with industry-leading speed
Anti-shake features automatically eliminate substandard images
Provides a uniform field of illumination for increased precision
Experience the new CEREC PrimeScan
What Is The CEREC On-Site Mill?
Outstanding Same-Day Crown Results
The CEREC system is not new, in fact it has been consistently refined over 35 years of giving patients better dental health. This unique solution is designed to give you the strongest, most durable crown or veneer possible while minimizing your dental office visits.
A Perfect Color Match For Your Teeth
Dr. Savage and the team at Saint James Dentistry in Surfside Beach, SC have a palette of over 100 color options to ensure your new same-day crown matches your teeth perfectly. By creating a near-perfect 3D model of your teeth, and your natural shading, we are able to select a ceramic crown base that matches your teeth today, and blends with your simile in the future.
Same Day Convenience
When you go to your family dentist at Saint Jame Dentistry you will enjoy the state-0f-the-art ability to have your entire procedure, from repair through to crown, done in a single day. You won't have to deal with gag-inducing paste impressions or multiple visits with temporary crowns. You'll enjoy a single visit, digital 3D impression, and durable ceramic crown in just a few hours.
Will CEREC Same-Day Crowns Help You?
Schedule your free consultation and determine if a same-day crown is right for you. Call us at 843.650.2000 or request your appointment online at our new location on Holmestown Road in Myrtle Beach. We're here for you and ready to be your local family dentist.