When it's time to find a new dentist you'll no doubt have plenty of questions. Asking the right questions to your dentist is the best way to ensure you're picking the professional who is best for you, your family, and your dental health. When you're looking for a dentist in the Surfside Beach and Socastee area, you'll have plenty of choices, but finding the right one can seem a bit tricky.
Here at Saint James Dentistry, we love and encourage questions. In fact, we'll sit down and take as much time as you need to get to know us, our state-of-the-art dental practice, and our entire team. We're here to serve you and your whole family, just ask us these (or any) questions you like.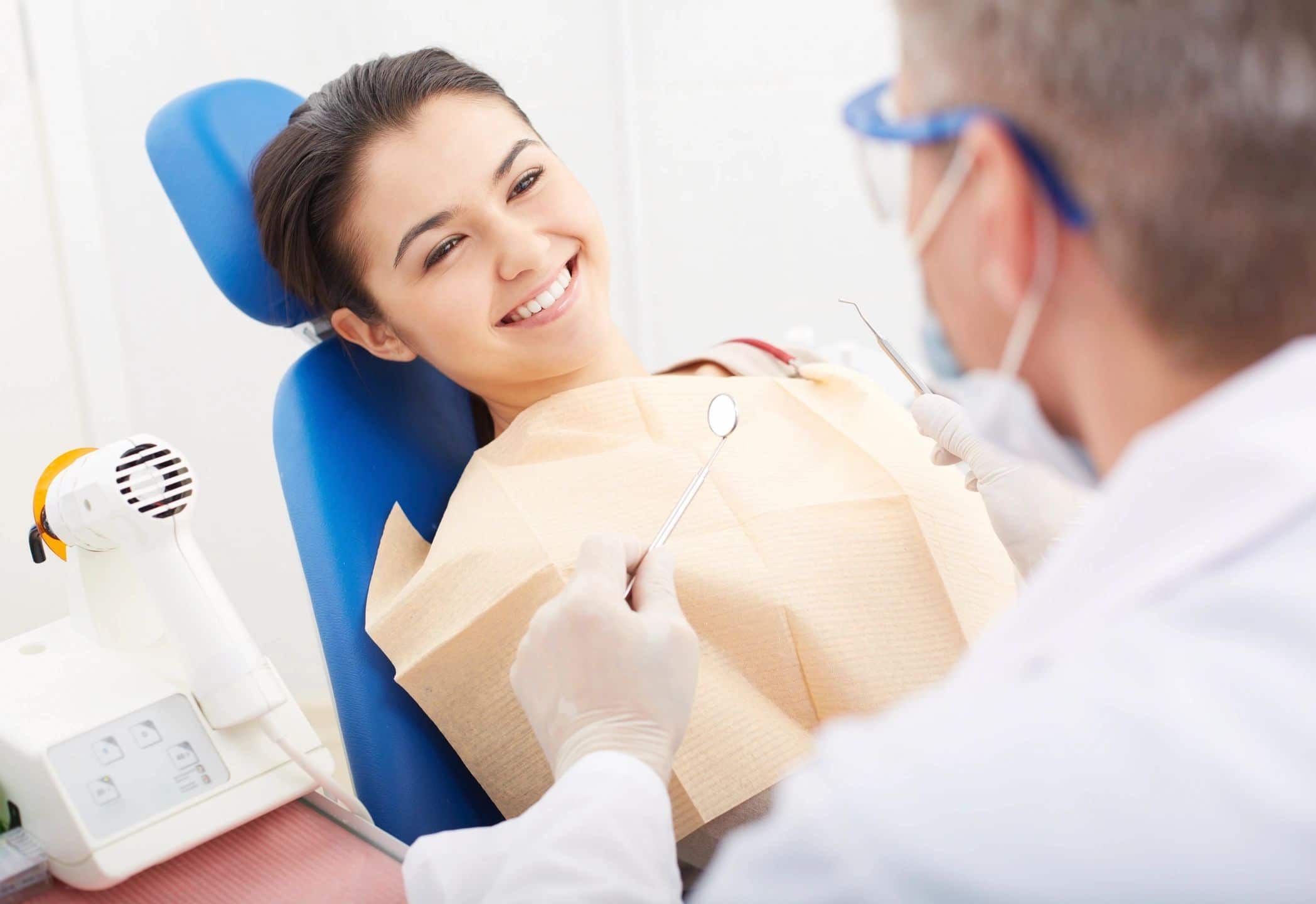 How Is My Current Dental Health?
When you ask your new dentist a broad question about your dental heath, you'll be able to better understand how he or she approaches an oral health plan. This question will also help you understand dental concerns you may not know exist so you can begin to start a plan to correct any issues. Here at Saint James Dentistry in Surfside Beach, SC, we like to take extra time with new patients during your first cleaning and consultation to carefully understand where you are starting from and how we can best ensure a healthy smile for years.
How Much Time Can You Expect To Visit With Your Dentist Durning Routine Cleanings?
Some dentists don't spend much time with patients, unless they have a dental issue. This is not the type of patient/dentist relationship you want. During a routine cleaning you are going to be spending most of your time with a hygienist, however your dentist should also be spending time getting to know you, and understanding any concerns you may have regarding your dental health. You also want to make sure your dentist is carefully reviewing your charts and scans while physically checking teeth and gums. Why is this question so important? If your dentist doesn't spend the time with you it means they are either overworked with too many patients or doesn't have a good "bedside manner." Either one could lead to dental problems for you down the road.
What Dental Issues Do You Foresee This Year, In Five Years, Longer?
The last thing you want every time you see your dentist is a new problem, which is why you want to find out your dentist's longer term plan for your dental health. Especially with your first visit to a new dentist, you will likely find dental issues that need to be corrected immediately, concerns that will need to be addressed in the future, and items that will need to be watched.
This is also a great time to understand what you can be doing to help your dentist, and your smile, with the best possible daily care routines.
How Can I Improve My Daily Dental Care Between Visits?
The best way to fix a cavity is not not have one in the first place. One of the best questions you can ask your dentist on your first (or any) visit is how you can do your part between visits. Obviously you should brush and floss daily and eat healthy, but your unique situations will likely benefit from a personalized plan. For instance, if you have bridgework or crowns, do you need to change your flossing method. Are your gums sensitive and require a softer brush? Ask your dentist this question and you'll find your cleaning appointments easier and your dental health better.
How do you handle dental insurance?
We understand that financing your family's dental care can be stressful, which is why St. James Dentistry accepts all major insurance as well as provides several financing options. We accept most traditional insurance plans, feel free to contact our office to learn more about your plan benefits. St. James Dentistry does not participate in Health Management Organizations. However, we are happy to file your insurance claims for you. Before treatment is ever rendered our team will fully brief your on the costs associated with the procedure(s).
We accept checks, cash, and major credit cards. In house payment plan arrangements are available for certain situations and procedures. As a service to you, we are also happy to file insurance benefits for your reimbursement. For more information about our family dental insurance polices and how we can work with you, contact us today.
Do you use any relaxation or sedation strategies to help ease patient fears?
Stress and anxiety reduction is essential for dental visits. The cohesive team at St.James Dentistry has years of experience with helping care for the anxious patient. Adequate time for educating patients of existing conditions and treatment solutions using HD color monitors and digital photographs can simplify stress and confusion. The continued investment in new technology greatly improves treatment outcomes and often decreases the length of treatment. Added techniques include nitrous oxide sedation, oral sedation, headphones, warm blankets, and extra comfortable chairs! For patients requiring for more extensive sedation we will help coordinate the appropriate office for your care.
What are you doing to continue your education?
Ongoing Continuing education is very important for the team and myself in particularly. Dentistry is rapidly evolving and the continual investment in learning is critical for serving patients at the highest possible level. Staying current with HIPAA laws, dental state board regulations, OSHA guidelines, and SCDHEC bureau of radiologic health are just a few of the ongoing operating standards of care. Learn more about why should you choose an FAGD or MAGD dentist.
How long does it take to get an appointment or reschedule an appointment?
If it takes months to just get an appointment or reschedule an appointment that may be cause for concern. Your dentist's office needs to make sure their days are full, however if it takes months just to get in the door, that could be a bad sign. Find out from your new dentist what a typical appointment window is like and if you ever need to reschedule how that process works. A popular dentist is a great sign, an overworked & understaffed dentist… not so much.
When making your dental reservation we offer several different appointment types. Depending on the level of urgency and schedule flexibility we strive to deliver care at the highest possible level in the most efficient manner. We routinely see same day dental emergency's of all types. The front office team at St.James Dentistry will help you navigate the different options for visiting.
How long has your dental practice been in business & can I speak with past patients?
Patient testimonials are one of the best ways to find out if a new dentist is right for you. And any dentist you would consider should be happy to provide a long list of patient testimonials for you to review, just like these reviews for Saint James Dentistry. Once you understand your dentist's experience, and their patient feedback you will be able to make the best possible choice for your dental health. Dr Savage and his team have been serving the Surfside Beach and Myrtle Beach area for well over a decade and ready to serve you too.
Bonus Tip: Be honest with your dentist!
The best question asked at your 1st dental appointment in Surfside Beach, or anywhere is the one the dentist asks you… and the one you answer truthfully. Your dentist is your partner in great oral health and that can only be achieved if all the facts are known. Your dentist is not there to judge you, and he or she can't give you the best advice if they don't know your specific situation. From how often you brush and floss (yes, the real number), to pain points, and your dental history; it will all help your dentist give you the very best service and ensure your smile is healthy and beautiful for years to come.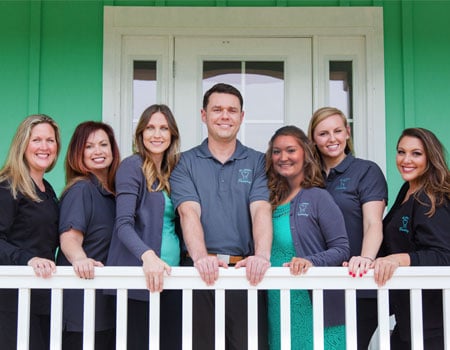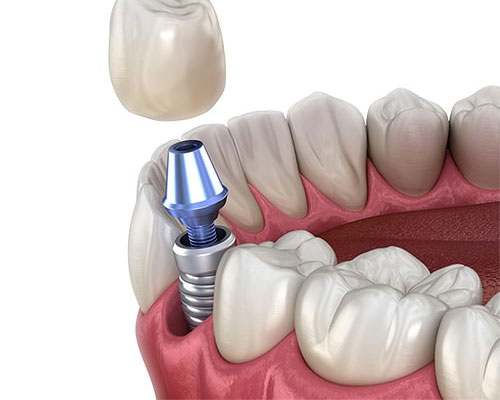 Saint James Dentistry offers a full range of services right in Surfside Beach. From same-day crowns and emergency care to pain-free dentistry and sleep apnea testing, we've got what it takes to give you the best possible care.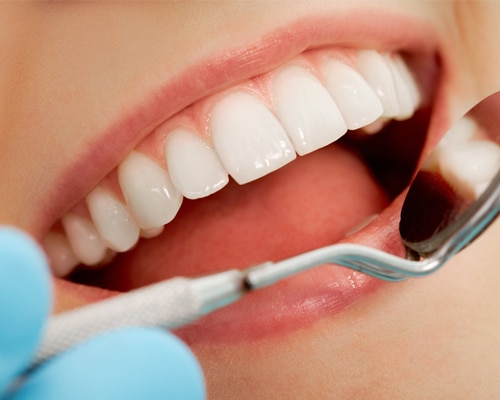 Have you realized what countless other patients have realized over the years, that Saint James Dentistry is Surfside Beach's best dentist? We would be honored to earn your business, please contact us today for your next appointment.